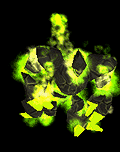 Where can you get Black or Cursed Armor?
Submitted by Nevo , May 15 2015 11:46 PM | Last updated May 17 2015 02:28 PM
Black Armor can be purchased from the Forge Master (Since Version: 6.51+)
The Forge Master is located in The Abandoned Village at the top left of the Map.
Any unit with an Inventory can purchase Black Armor for 100 Gold.
You can get Cursed Armor by combining 4 Black Armors in the same Inventory.
0 user(s) are reading this page
0 members, 0 guests, 0 anonymous users