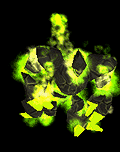 What Version Of WarCraft III do I need?
Submitted by Nevo , May 18 2015 06:04 AM | Last updated May 18 2015 06:59 AM
You will need WarCraft III: The Frozen Throne v1.26.06401

In your WarCraft III folder you should have a Maps folder.
Now, depending on if you have downloaded any Maps using Battle.net in the past, you will have a folder called Download where all Battle.net downloaded Maps are Uploaded.
- Simply download the latest version of the FS map from our website and place it in your Download folder while the game is closed.
If you don't have a Download folder, create one in the Maps folder called Download.





Now launch WarCraft III and select Custom Game. Then attempt to Host the Map by going to the directory where it was Uploaded.
0 user(s) are reading this page
0 members, 0 guests, 0 anonymous users