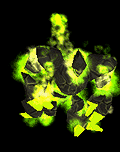 What are these Easter Eggs?
Submitted by Nevo , May 18 2015 08:42 AM | Last updated May 18 2015 08:42 AM
You've probably heard other Players discuss these so-called Easter Eggs. Some amazing Bonuses spread throughout the Fortress.
They are usually hidden and disguised as Bags, Boxes, Crates and other small objects.

Most of the Easter Eggs drop items by Chance, depending on the Reward, some Easter Eggs go as low as 5% drop rate.

There are Random Barrel Drops that occur all throughout the Map and Game, able to randomly spawn in 16 different locations.

Random Barrel Drops can drop anything from Resources to Juicy Items to Tiny Lumber Mills and even Upgrades.
0 user(s) are reading this page
0 members, 0 guests, 0 anonymous users