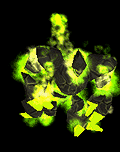 Sometimes, A Player is a Female Survivor???
Submitted by Nevo , May 18 2015 08:11 AM | Last updated May 18 2015 08:11 AM
During each game, there is a % chance that a random player would be selected and transformed into the Female Survivor.
Apart from her stunning and seductive appearance, she is much better then the Average Male Survivor.
The Female Survivor has perks Custom Builders have such as Item Management and Auto-Upgrade Abilities.
0 user(s) are reading this page
0 members, 0 guests, 0 anonymous users