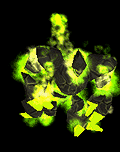 Just Donated... What Now?
Submitted by Nevo , Jun 04 2015 10:51 PM | Last updated Aug 28 2015 07:03 PM
After Donating, you might have some questions as to how and when you can access your Donations.
All Donators will get their Donation Perks in the latest upcoming version.
We do not have the Map and the Website synced which means all Donator Perks have to be added manually.
Now because the current version has already been released, We cannot include your Donation Perks inside that version!
The next option is for us to include it in the latest version we are currently working on.
Your Donation Perks work on the Username specified in the package and on all Warcraft III Realms.
Please be patient and if you have any questions, you are welcome to contact any member of Staff for further assistance.
​We appreciate all Donations and remind players they are used to fund this project.
​
How does a Donator update their Custom Unit?
0 user(s) are reading this page
0 members, 0 guests, 0 anonymous users