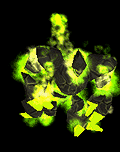 How to Allow Local Files and what is it?
Submitted by Nevo , May 17 2015 02:10 PM | Last updated May 18 2015 05:56 AM
This is a Special Donator Protection System which is designed to read a special file provided to the Player from their WarCraft III.

Once configured, the Player must have this file present otherwise they are kicked from the start of the game.

This is specifically designed for our Donators that wish to protect their Special Perks

This way they do not have to register multiple accounts on realms they don't even play on, and lets not forget Private Servers.

In order for WarCraft III to Allow Local Files to work, you must enable the following line in your Registry or execute the Registry file linked below:

Press Windows + R

Enter Regedit.exe

Navigate to the Folder Directory:

HKEY_CURRENT_USER
Software
Blizzard Entertainment
Warcraft III
Right-click on the space and select Create - DWORD
Enter Name As: Allow Local Files
And Value As: 00000001
Now you can successfully use Local Files with your WarCraft III.
Click Here to Download The Local Files Registry File
0 user(s) are reading this page
0 members, 0 guests, 0 anonymous users