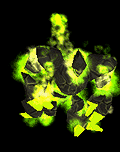 How does someone Donate and what do they get?
Submitted by Nevo , May 18 2015 07:36 AM | Last updated May 18 2015 07:40 AM
Over the years, the Project has required funding to further progress with the services we still offer today.

Various cost from software to web services have forced us to ask for Donations to make sure we can keep moving forward and support this Project.

We have many different Perks that we provided to Donators which are

Explained Here

.

All Donator Perks are added into the next release of the latest version.

They are assigned to your WarCraft III Username.

If you would like to donate by prepaid credit card, upon Checkout, when browsing the PayPal Screen, Click Enter As Guest.
0 user(s) are reading this page
0 members, 0 guests, 0 anonymous users