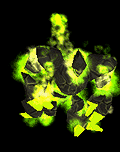 How can I Fix My WarCraft III Path?
Submitted by Nevo , May 18 2015 06:38 AM | Last updated May 18 2015 06:48 AM
There are many reasons why you want to Fix Your WarCraft III's Registry Configuration Location.
Here are the following three Methods you may choose whichever is most comfortable for you.
1.) Click Here to Download A Registry File


2.) Click Here to Download Automated Executable
3.) Manually Follow the Instructions Below
Press Windows + R

Enter Regedit.exe

Navigate to the Folder Directory:

HKEY_CURRENT_USER
Software
Blizzard Entertainment
Warcraft III
Right-click on the space and select Create - String Value

Enter Name As: InstallPath

And Value As: C:\Program Files\Warcraft III\

Or Value With Custom Location: G:\Warcraft III\

Now you can successfully use various modifications to WarCraft III including Utility-Type Programs that require the correct Path.
0 user(s) are reading this page
0 members, 0 guests, 0 anonymous users