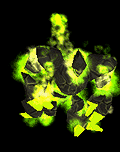 How are Players able to Fly around the Map?
Submitted by Nevo , May 18 2015 04:00 AM | Last updated May 18 2015 04:14 AM
You've seen Players almost at the very start of the game somehow fly to their base of choice and were left wondering how?
The answer is they used their Wings which they were able to obtain as an Achievement for beating

NIGHTMARE

.

This Reward is added to a Players Load Code provided they -save after Killing Behemoth.

Interested in the Other Achievements?
0 user(s) are reading this page
0 members, 0 guests, 0 anonymous users