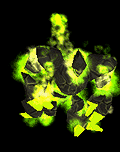 FortressCodes Folder Not Being Created!
Submitted by Nevo , May 18 2015 06:54 AM | Last updated May 18 2015 06:54 AM
By Default when a New Player types " -save " they should have a folder created in their WarCraft III Directory named " FortressCodes ".

All Load Codes are saved there in text files for each time a Player saved based on Rank and EXP.

Sometimes this Folder is not created in the Players WarCraft III Directory because the Registry Path is incorrect.

Click Here to Learn How To Fix Your WarCraft III Path.
You can also manually create the " FortressCodes " folder in your WarCraft III Directory.
0 user(s) are reading this page
0 members, 0 guests, 0 anonymous users