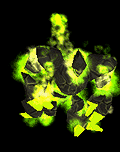 Can you Retrieve my Lost Code?!
Submitted by Nevo , Mar 30 2016 11:37 AM | Last updated Mar 30 2016 11:39 AM
So you lost your Load Code and have fear of starting over.
Can we help you retrieve your Load Code?
The real answer is no, we cannot.
However, if you insist on restoring your progress, Personal Message Nevo on the forums.
0 user(s) are reading this page
0 members, 0 guests, 0 anonymous users